The number-one startup killer is one that you might not expect: co-founder conflict.
Yup, it's true — 62% of startups fail because co-founders clash. What's one of the major reasons they butt heads? Splitting equity. Who gets what? What if they work more, or possess more skills, or contribute more money?
These considerations can complicate the equation and lead to conflict, but they don't have to.
The purpose of this certification course is to help you make transparent and comprehensive calculations (and not approximations). Through detailed demonstrations and case studies examined by the instructor, you will learn all of the mistakes to avoid, how to value everything from ideas to cash, and how to use a waterfall framework and a startup equity calculator, putting you on the road to determining a fair equity split.
This course is right for you if:
If you are thinking about having a co-founder(s), but aren't sure what's a fair equity split
If you don't know how to value their ideas, skills, cash contributions, or risk exposure
If you don't want constant equity headaches and arguments now or down the line
If you are raising capital and don't want to give up too much equity
If you are hiring your first employees and don't know how to hand out equity
If you want to construct an equity plan for future employees
If you are working with an angel investor and don't know how much equity to give up
Class Curriculum
Discussion: How to Calculate a Fair Equity Split with Your Co-founders
Available in days
days after you enroll
This course is not open for enrollment.
Your Instructor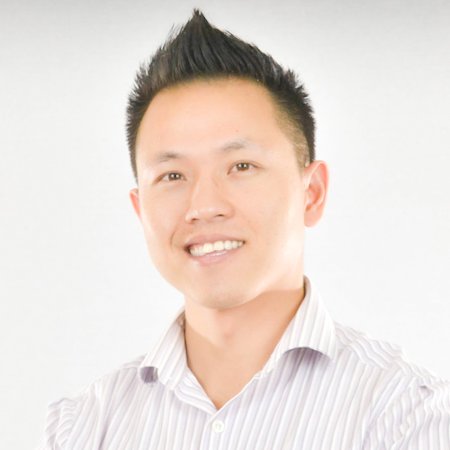 Symon is the cofounder of LearnAirbnb, a research and consultancy specializing in the home-sharing economy. He is also a real estate professional, business consultant, and instructor based out of Los Angeles. He helps private clients on real estate acquisitions and financial analysis. As a best selling instructor in real estate and startup finance, Symon has taught over 20,000 students, including nearly 5,000 startup founders. Symon graduated Magna Cum Laude in Computer Engineering and Economics from UC Irvine and holds an MBA from Stanford University.
Frequently Asked Questions
Why is this course important?
Founders can't afford to "guess" on equity splits, "divide by N," or implement another company's model. There's no one-size-fits-all solution and trying to force one in breeds ongoing arguments that tear companies apart (62% of companies fail due to co-founder conflict). Having the tools and knowledge to make a transparent, collaborative, and comprehensive equity calculation ensures that all team members are aligned on their goals and ready to move forward to grow the business.
What can I expect to learn from this course?
By taking this course, you will learn the biggest mistakes founders make when splitting equity, how to weigh considerations such as skills, cash, risk, and ideas, and how to make a fair equity calculation using either the waterfall distribution framework or the startup equity calculator.
Are there any prerequisites?
There are no restrictions to attend this course. Anyone who wants this critical knowledge is encouraged to sign up, regardless of where you are in the world.
How do I pay for the course?
The payment is done via credit card. We use Stripe as the credit card processor.