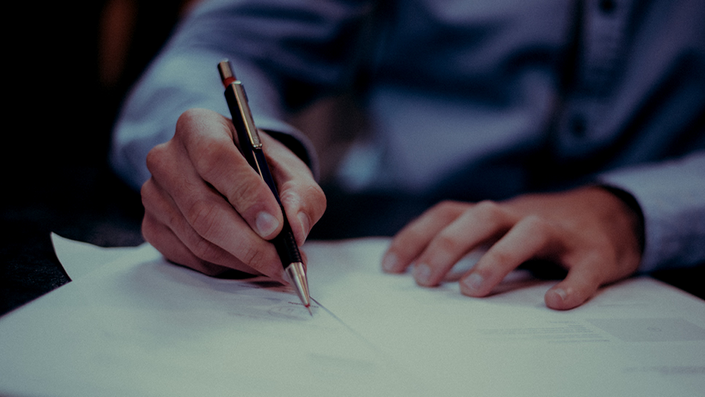 Intellectual Property and Patents: How to Protect Your Idea
Discover what you need to protect your idea. Navigate the process. Turn your idea into a protected product.
Watch Promo
You're an entrepreneur, which means you have ideas. Lots of them.
But just because you have an idea does not mean that you are the sole owner of that idea. If you don't learn how to legally protect your idea, anyone — a colleague, competitor, or an employee, for instance — can copy it and profit from it without any legal repercussions.
In this course, expert intellectual property attorney David Postolski will discuss the different ways you can protect an idea, the parts of an idea that are protectable, and the ways to obtain protection for you idea.
You will learn...
What intellectual property is
What a patent really is
What copyrights and trademarks are
The different types of marks a business can have
Why investors favor in businesses with patents/IP protection
The different types of patents
IP case studies and gray areas
International patent law
What constitutes patent infringement
You will learn how to...
Copyright and trademark your IP
Decide whether or not your business needs a patent
Search patent databases to make sure your idea isn't already patented
File your own patent
Decide whether you need a patent attorney or not and hire that person
Navigate the patent application process and deal with examiners
Maneuver with a pending patent
Market your patent to investors and customers
Pursue legal action against someone violating your patent
React if you are accused of patent infringement
This course is right for you if...
You have an unprotected idea
You want to turn your idea into an app or product
You're ready to speak with investors about your product but need protection first
You want to copyright a slogan or trademark a logo or design
You don't know how to register a trademark or copyright
You don't know how to file a patent
Someone is using your patented idea
You want to make sure you aren't infringing on a protected idea
Your Instructor
For 15 years, David has specialized in assisting inventors, creators, artists, startups, entrepreneurs, early stage companies, and emerging companies with their U.S and International intellectual property strategy, protection, enforcement, and monetization.
Course Curriculum
Introduction
Available in days
days after you enroll
Discussion: Intellectual Property and Patents
Available in days
days after you enroll
Session One: Copyrights and trademarks
Available in days
days after you enroll
Frequently Asked Questions
Sounds complicated. Can't I just go without a copyright or patent?
No. No. No. If your idea is not legally protected, anyone can take it and make money off of it — and you will have no recourse. And if you don't research the patents around your idea, you may unintentionally infringe on someone else's copyright, trademark, or patent, putting your company in jeopardy.
Should I hire someone else to do this right off the bat?
There will be cases (and we'll get into them in the course) where you will need to work with an attorney. But many entrepreneurs will be able to file for a patent or other form of IP protection without the services of an attorney.
I have a patent. Do I still need to take this course?
Yes, because you might not know what to do if someone infringes on your patent or accuses you of infringing on theirs.
Are there any prerequisites? Do I need to have an idea?
While it's helpful to have an idea for a business before you take this course, you should still take it if you don't have an idea. You will still learn about the steps that every entrepreneur needs to take to protect their idea.