Work with Pernille Spiers-Lopez, former CEO, IKEA North America + current 'Life Designer', to gain the insight and knowledge to design your best life. Getting back to your true self, is imperative to reach your fullest potential and live a happy life. This personally facilitated online course includes six lessons and assignments along with stories of real-life application.
You will learn:
Tools to explore the unlimited possibilities to reaching your fullest potential
A process for reaching personal + professional success
Concepts that will help you actualize the life you have imagined
A life mapping tool to help you sort out any current or future roadblock to your success
The connection between your personal core values and any speed bumps on your path to success
What your personal mission and purpose in life is
Why you need this course:
You will gain the necessary insights and tools to design your best life
You will get energy, motivation and clarity back into your life and live with much higher awareness, purpose and energy
You will get the tools and skills to handle anything that comes at you with confidence and without losing yourself
You will get a roadmap to a happy, fulfilling life- based on your core values and purpose in life
You will never feel lost again
This course is right for you if:
You are feeling stuck and don't know how to gain clarity on your future
As an entrepreneur or business owner you are looking to re-energize yourself as a leader
You are feeling overwhelmed and stressed and want to regain control of your life
You are entering a new phase of your life, but feel scared and unprepared
Course Curriculum
Welcome
Available in days
days after you enroll
Good Life Designed
Available in days
days after you enroll
Your Instructor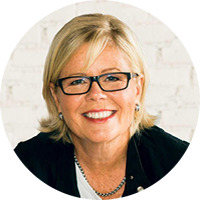 Pernille co-founded Good Life Designed with her daughter and is the author of Design Your Life. She is an international business leader with over 20 years executive experience and a unique focus on developing both business and people.
Among several top executive positions she held the position as President of IKEA of North America, global Chief HR Officer and was a member of the executive management team of the IKEA Group for 10 years.
In addition to her work with Good Life Designed she also serves on a number of corporate and non-profit both national and international boards with a focus on strategy, leadership, culture, organizational development, and retail.
She is currently on the board of Retailer, Meijer Corporation from Michigan, The Danish Fashion brand, ECCO, The Baltimore start-up health and fitness company, Burn-Along, Save The Children US and International and she is the newly appointed board chair for Homeboy Industries in Los Angeles.
Throughout her career she has been dedicated to advancing Gender Intelligence, Cultural Inclusiveness and empowering individuals to achieve their highest aspirations while remaining true to themselves. It is through that lens she approaches her work as a business leader, coach and mentor.
Frequently Asked Questions
Why is this course important?
We know Mission, Vision, Values and a plan for success is critical for businesses, so why not apply the same concept for own lives.

Investing in yourself and designing your best life will impact your health, wellbeing and everyone around you.

We live at a time, when we have unlimited possibilities and opportunities - but at the same we are overwhelmed and paralyzed by the choices. This process will give you clarity and focus.

In six lessons, we will take you through a personal process and introduce a range of life tools. By doing the work, you will gain clarity and skills to create the best version of your life. You will learn the importance of discovering your core values, journaling, creating your mission statement, assessing your present life, finding a mentor and moving things into action.
How much time do I need to invest?
It depends on your commitment to yourself. As a minimum one hour once a week and 10 -15 minutes for a daily practice/routine.
Are there any prerequisites?
Yes, willing to invest time and do some hard work on yourself. Designing your best life- living with purpose, authenticity and clarity is hard work. You have to invest time and be honest with yourself.
Who can do this?
Everyone who is ready to take ownership for living their full potential and best life. No matter where you are or what age - young and confused about life choices, 40 plus looking for sanity and grounding, or 60 plus ready to design the next phase.