Stay ahead and master the new generation of marketing. The Growth Hacking and Digital Marketing course (highly recommended before taking the Advanced Growth Hacking course) covers the basic principles of growth hacking, including introductory concepts that you can use to grow your company. Once you understand how the game works, you need to know about the fundamental principles and frameworks upon which to build a long term growth strategy and structure for your company. Growth hacking isn't just about quick wins and shortcuts (although they certainly exists); it is a philosophy and discipline that will allow you to leverage data to see what in-product modifications really strike a nerve with your customer base. The best growth hackers work to implement sustainable marketing systems and referral mechanisms that will help your company attract and convert more customers over time. Why is growth hacking so hot right now? Well, the research shows that relying on traditional marketing strategies to grow your company is costly and ineffective. Unfortunately, many companies are still wasting millions of dollars on traction channels, like big ad campaigns, without seeing any ROI. Growth hackers are changing this paradigm by focusing on using measurable and testable strategies to drive real results that impact the bottom line.
This course is right for your if…
You are tired of gambling your marketing dollars on ineffective strategies that don't directly impact your bottom line.
You know that growing and scaling a community is the key to increasing the LTV of your customers, but you don't know how to start.
You are confused about "technical marketing" and want to learn how to implement scripts that automate conversions.
Your current ad performance is low, and your company needs a sustainable solution to drive new leads and convert them into customers.
Course Curriculum
Introduction
Available in days
days after you enroll
Advanced Growth Hacking Discussion
Available in days
days after you enroll
Your Instructor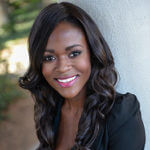 Teju Owoye is the founder of the Sulte Group which is a Digital Marketing agency. Teju is a serial entrepreneur with significant experience on growth hacking and bringing new products to market. Not only was Teju able to grow her agency to a six-figure business in less than six months through growth hacking, she has helped multiple companies drive traction and increase conversions. This includes leveraging influencer marketing to increase opt-ins by an average of over 300% for various SaaS companies, building a sustainable affiliate program to increase sales for an LA-based cycling studio, and implementing viral loops to help a leading beverage company decrease cart abandonment by 33%. Prior to starting the Sulte Group, Teju designed incentive and engagement programs for Fortune 500 companies and top universities.
Frequently Asked Questions
Why is this course important?
Early stage startups can't rely on big marketing budgets to growth the company. Finding scalable channels to acquire new users and strategic ways to retain and engage current ones is paramount to success. In this course, we will go over important philosophies and frameworks to applying proven growth hacking techniques for your business in 5 areas: new acquisition channels, engaging current users (retention), conversion (purchase), virality, resurrection(bringing back inactive users).
What can I expect to learn from this course?
You will learn techniques on how to research new potential acquisition channels for your startup, clever ways to engage and retain current users by driving your retention curve up, ways to increase your conversion rate in the purchase journey, review techniques and frameworks that can help encourage current users bring others via virality, and re-activating past customers, people who have checked out.
Are there any prerequisites?
There are no restrictions to attend this course, but because this is an advanced course, we highly recommend taking ahead of time Mastering The Fundraising Game. The courses build on top of each other, but if you feel like you understand how the fundraising game works, than it may be fine to register directly. Regardless of where you are in the world, you can still attend!