Google AdWords can seem tough, but it's an absolutely critical program to master if your business is serious about bringing more customers to its site and converting them. Don't worry. We're distilling the ENTIRE process and guiding you through EVERYTHING you need to know — from creating a Google AdWords campaign to writing killer copy that converts customers and tracking your results and ROI like a pro.
Our star instructor, Isaac Rudansky, will guide you step-by-step in demonstrations through the ENTIRE process. By the end of Isaac's comprehensive demonstrations, you'll have gone from an AdWords newbie to a stud marketer who knows how to create profitable and scalable customer acquisition channels for any business.
This course is right for you if:
You want to learn how to create an AdWords campaign
You want to write copy that drives customer conversions
You think search engine marketing could increase your revenue, but aren't sure how
You want to be able to track ROI and find scalable customer acquisition channels
You want more customers, downloads, users, or revenue
This course is not open for enrollment.
Your Instructor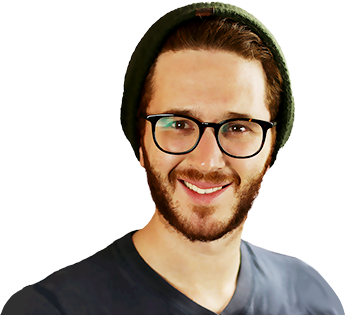 Isaac Rudansky is the founder of the AdVenture Media Group, one of the fastest growing digital agencies in Long Island, NY. He is also the contributing editor to some of the industries leading journals, including SearchEngineJournal and the 3Q Digital Blog.

Isaac's online courses have been watched by over 20,000 students in over 40 countries around the world. His career began as an artist and graphic designer, but soon transitioned into the world of online marketing.

Isaac had been introduced to many businesses being outmaneuvered by their competition, only because they didn't understand the nuances and strategies behind a successful online marketing campaign. He decided to launch the AdVenture Media Group to help businesses of all sizes increase the creativity of their online ad campaign and the efficiency of their marketing budget.

Since 2011, AdVenture Media has worked with over 300 unique companies, from local boutiques to publicly traded enterprises. Employing a full-time in house marketing team, Isaac and his expert group of digital specialists continue to help companies with their PPC campaigns, social media marketing and conversion rate optimization.

In the past 12 months, AdVenture Media generated over $9,000,000 in revenue for their clients, spanning more than 75 unique industries.

Online marketing is complex, but with the right tools and guidance, you'll be absolutely amazed how easy, fun and effective it can be.
Frequently Asked Questions
Why is this course important?
If you are selling your product or service online, or if you are looking to grow your user base, search engine marketing is one of the most powerful tools you can use to drive qualified traffic to your site. If you want to make more revenue and expand the reach of your product, you can't afford not to take this course and make sure your paid marketing campaigns are working their best for you and your business.
What can I expect to learn from this course?
By taking this course, you will learn about how to find set up Google AdWords and configure campaigns, how to write killer ad copy, how to utilize ad extensions, and how to track your ROI and conversions.
Are there any prerequisites?
There are no restrictions to attend this course. Anyone that is interested in having access to this knowledge can attend. Regardless of where you are in the world, you can still attend!
How do I pay for the course?
The payment is done via credit card. We use Stripe as the credit card processor.